Star University
Cherokee Government & Society
Certificate and Courses
Cherokee Government & Society
Cherokee Government & Society
Tribal governments hold a unique status within the context of the United States, yet one that is poorly understood by most Americans, and even by tribal citizens themselves. In Star University's 44-week Tribal Relations Certificate Program, students will gain familiarity with the aspects of tribal government that most impact Indian nations and peoples within the US. Students will be introduced to tribal life and values, get an overview of the federal-tribal and state-tribal relationships, understand the baseline for tribal law and policy, consider principles of tribal economic and community development, and examine tribal expansion under self-determination policies.
This certification is recommended to American Indian Studies students, interested community members, tribal employees, and federal and state employees who work in tribal contexts.
​
Courses and Certificate program Cherokee Government & Society
​
1) Language, Values, and Worldview: An introduction to some ways that language and worldview are connected, as well as the meanings a written language has held for Cherokees both in the past and the present that may contribute to a unique sense of Cherokee identity. We have interacted with scholars such as Ellen Cushman and native speakers such as David Scott and John Ross who work in language perpetuation and have had the chance to discuss their work and ask questions of them.
​
2) Identity and Nationality in the Interpretation of Cherokee History: An introduction to some ways to evaluate how the histories have been written so we can be more conscious and critical readers. We explore how the historical narrative can either empower or undermine Cherokee identity and nationality/sovereignty. We have interacted with scholars such as Julia Coates and elected officials such as Chad Smith about the conscious use of history as a tool to build "social capital" among the Cherokee citizens.
​
3) Geography, Place, and Environment as Contributors to Cherokee Identity: Going beyond the study of places that are significant to the Cherokees to contemplate the ways that places and environment have shaped and continue to shape a sense of Cherokee identity, especially when relocations have been such a prominent part of our tribal experience. We have interacted with scholars such as Clint Carroll incorporating his work with the Cherokee Elders Council, and archaeologists such as Brett Riggs about the ways in which we continue to be tied to certain places, and how new places emerge to become a part of our identities as Cherokees.
​
4) Historic and Contemporary Cherokee Identity Construction: This module introduces some ways to clarify different categories of Cherokee identity and separate them from each other. (Blood degree does not equate with cultural knowledge. Cultural knowledge does not equate with nationality/citizenship. Nationality/citizenship does not equate with blood degree, etc.) We have interacted with scholars such as Julia Coates and Kirby Brown to understand how these categories have shifted over time and how they are often conflated in ways they perhaps should not be.
​
5) Cherokee Culture: Beyond Artifacts and Performances: An exploration of what the expectations are from mainstream society, the marketplace, and even ourselves that may often constrain us in what we present as Cherokee "culture." We have interacted with Cherokee scholars such as Chris Teuton, storytellers such as Sequoyah Guess and Sammy Still, novelists such as Blake Hausman, and artists such as Joseph Erb, who go beyond the limitations of the predictable cultural "performances" to become the inventors and innovators of new and unexpected Cherokee cultural forms.
​
6) Historic and Contemporary Cherokee Communities: An introduction to the fluid existence of Cherokee communities and the ways in which federal policies and initiatives, especially the allotment, have often impacted communities, families, and the structure of our society. We have interacted with scholars such as Rose Stremlau, elected officials such as Jack Baker, and community workers from within the present Cherokee Nation boundaries such as Ryan Sierra and Kristin Fourkiller Gideon, about the nature of historic and contemporary Cherokee community and family, and we have engaged with the question of what "community" might mean in the future.
​
7) Historic and Contemporary Cherokee Social Institutions: An introduction to a historically strong aspect of the Cherokees' republican style of government -- its social institutions (public schools, asylums, courts, prisons, health systems, etc.), and an examination of what these institutions are in the present day. We have interacted with scholars such as Julie Reed, educators such as Don Franklin, and traditionalists such as David Comingdeer about the history and significance of some of the Cherokee Nation's most prominent institutions. Additionally, through interviewing assignments, we have facilitated connections between course participants and those who work in the Nation's contemporary institutions.
​
8) Forms and Principles of Cherokee Government: this outlines the development of Cherokee government from a decentralized town system, through the republic of the 1800s, to the 1999 constitutional convention. It focuses on questions of contemporary concern, many of which were debated at that convention. We have interacted with judges and commissioners such as Philip Viles and Jay Hannah about the Cherokee Nation constitution, its strengths and weaknesses, and the reforms, passage, and implementation of the 1999 document.
​
9) Cherokee Heritage and Citizenship: this examines the differences between having an ethnic heritage and being a political citizen of a government. It serves to enhance the understanding of being Cherokee as a right and a responsibility – more than a "heritage," it is also a legacy of government that is entrusted to us by ancestors and that we will entrust to the future. We have interacted with policymakers such as Melanie Fourkiller about the differences and the consequences for the Cherokee Nation of those who privilege heritage over citizenship.
​
10) Contemporary Cherokee Sovereignty: this module examines what "sovereignty" means for the Cherokee Nation in contemporary times, not only as a governmental challenge, but also an economic and social challenge. It asks participants to conceive of what sovereignty could look like in the future. We have interacted with academics such as Stacy Leeds and Courtney Lewis who describe to us what Cherokees have done to push the boundaries of what we think we can do as a government, a community, and a people.
​
We can't wait to hear from you! Contact us today for more information about courses or Native American scholarships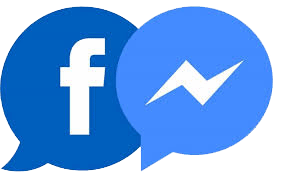 21st Century Mobile Digital Media