Christian Ministry
A hallmark of the Christian faith is a concern for the common good borne out in service to others. The Center for World Mission's students, faculty, and staff find a wealth of opportunities to embrace this philosophy as a way of life. Today the Center serves as the umbrella for K-12 schools in rural Africa, has workshops for ministers and provides licensed certificate programs.
Interested in a
certificate in Christian Ministry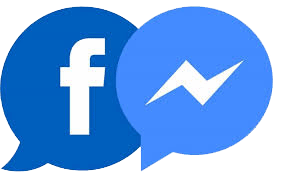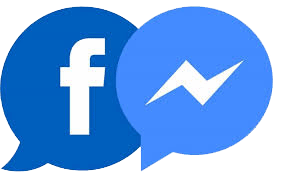 Media for Christian Ministries
Certificate Christian Ministry
Africa Center for Global Ministers
Christian Ministry Partner
Meet Bishop Jackson Lemeleny
K.A.G Transmara Region.
The Senior Pastor of Kenya Assemblies of God Kilgoris Township.
Kenya
Born on January 1st, 1971 in Samburu community (Maasai) I am a third born in a family of eleven. My late father was a blind man, we were raised by my Mum with a lot of difficulties, and so at the age of sixteen after I dropped from school. I started looking for a job to do.
​
The only job I could find was to be a shepherd and that is the time I gave my life to Jesus in 1986. Jesus saved me and delivered me from the bondage of culture of my community and he set me free.
​
Ministry
In 1989 after Baptism of the Holy Spirit, God called me into Ministry and instead of me being a shepherd boy he called me to be a shepherd of his people. Because the Bible says in the Book of 1 Samwel 2:8, he lifts the poor from the dust and raise the needy from their misery and make a companion of princes and puts them in the place of honour. And so I entered the Ministry and planted the first church in Naivasha area in a place called Gatamaiyo under my spiritual father who is now a retired Bishop, Peter Kimemia a year later I went back to my birthplace and planted two more churches, one in Ngeruamony and the other one in Sirato Erobi in, Samburu.
​
During this time I was under Bishop Kibiru, two years later in 1992 I moved to KilgorisTransmara and became the founder of Kenya Assemblies of God churches in this region. I planted the first church and to current churches.
In 1994 I was blessed with a wife, Annah Wanjiru Mongaine, we are blessed with three children namely Janet Naini (22 years) Mercy Naserian (18 years), and Ephraim Mongaine (12 years).
​
I served in Kilgoris for nine years and in 2001 we were the first Missionaries together with my wife to go and reach the unreached people groups in Tana River District North Eastern Kenya in a village known as Sombo, between the year 2001 and 2006 we reached the Watta people, Munyuayaya, Wardei, The Pokomo and the Somali people.
​
We served as Missionaries for five years and after those five years together with my family, we came back to Kilgoris, Transmara and during those years of Ministry by the grace of God, I attended and completed a theology course at the East Africa School of Theology. I have also attended short term leadership training at the school of Mission, School of Ministry under Revival now Ministries. And when we came back to Kilgoris, before Transmara region was formed I served as assistant Bishop of Gusii Region and after, it was divided into two, and Transmara was formed and made independent and currently I am the Bishop of Transmara Region under KA.G. Now I have been serving in ministry for 30 years.
​
My wife and I are Church planters, I like seeing people getting saved and because of that we do crusades and Revival Meetings in remote areas like Turkana, Isiolo, and Maasai land, and also we do pastors and leadership conferences. We also reach people on radio and T.V in Radio Sayare, Hosana radio in Lodwa, and Amani T.V in Kitale. We also share the word of God in our neighboring Country and also in the U.S.A.
​
We also assist pastors and we are currently supporting eight pastors in Bible school.
May God bless you and all you do,
Bishop Jackson Mongaine Lemeleny