Star University
Media for Christian Ministry
Certificate and Courses
Media for Christian Media
In order to reach out to today's parishioner, disciples, and seekers. Church leaders must understand how to utilize social media and technology. The Digital Media for Christian Ministers program helps church leaders in this smartphone-dominated digital age get an understanding of how digital and social media works and how it can be used to reach, connect, and minister effectively. The Digital Media Certificate program for Christian leaders helps to develop the basic skills crucial to reaching out during a global pandemic by enhancing their ability to use online tools for digital storytelling, discipling and ministry.
The program utilizes a virtual classroom and will be led by staff that are experts in digital media, digital church programming, and online discipleship.
Meet the Team
We can't wait to hear from you! Contact us today for more information about courses or and workshops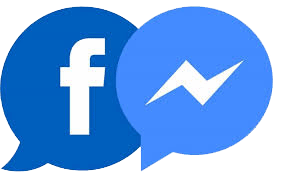 What you will learn
What is Digital Storytelling?
The Script Writing Process
Editing Process
Shooting Techniques
Video Production with Adobe Spark
Video Distribution and Promotion
Production Skills Certificate
Using Digital and social media in ministry
​
Vision for media and disciple-making
what is disciple-making
Belief Disruption
Cognitive opening
Spiritual Seeking Part 1 – What Is Happening in the Funnel while People Are Seeking?
Multiplication DNA. Begin with the End in Mind
Basics for Discovery Bible Study (DBS)
Core Competencies for Digital First Responders
Filtering Respondents: Who Is A Seeker? Who Is A Time Waster?
Filtering Respondents: Get Responders on a Spiritual Journey
Filtering Respondents: Building Rapport
Coming to Jesus as a group
​
Setting Up Channels and Start Developing
Inbound Marketing
Content Development Strategies
Crisis Communication in Social Media
Participatory Friend & Crowd-Sourcing
Social Media Content Strategies & Development
Integration of Multimedia and Social Media
Social Media Portfolio
Driving Traffic to Your Website and Social Media Sites
Audience Engagement and Interaction
Social Metrics and Analytics
Integration of Multimedia and Social Media
YouTube Channels and Analytics
Publications Techniques Distribution Tech
One-on-One Final Project Consultations
Search Engine Optimization
Media for Christian Minsitry Tips
Pastor Steven Earp
at Dominion City in Abuja Nigeria